Send by email
Valid Booking Dates:
Tuesday, November 27, 2018
to
Tuesday, March 5, 2019
Valid for Travel Between:
Wednesday, November 28, 2018
to
Friday, December 21, 2018
Friday, January 4, 2019
to
Friday, March 15, 2019
Rent Stargazer for 20% off through early March, excluding holiday time frames
Properties on Special
NEW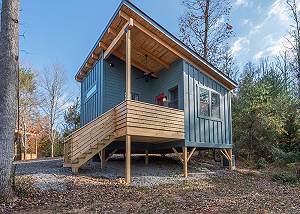 Add Favorite
1 Bedroom
1 Bathroom
Pet friendly, modern, 1 bedroom cabin located in Farmside Village. Farmside Village is a group of 4 pet-friendly cabins on a wooded hilltop of a 21 acre farm. The perfect spot to host individuals, couples, families or groups.